ANALYSIS: 'Fatphobia' is a popular topic among academics in recent years
What are future doctors learning about in med school? Well, at the University of Louisville they're learning about "the oppressive history of the Body Mass Index (BMI) within the medical industrial complex."
But wait, there's more.
Those who sign up for Thursday's online seminar will also discuss "the impact of body terrorism on fat LGBTQ+ people."
The event is titled "The Intersection of Fatphobia and LGBTQ+ Health." It aims to identify "best practices to reduce the harm experienced by fat LGBTQ+ patients in healthcare settings," according to organizers.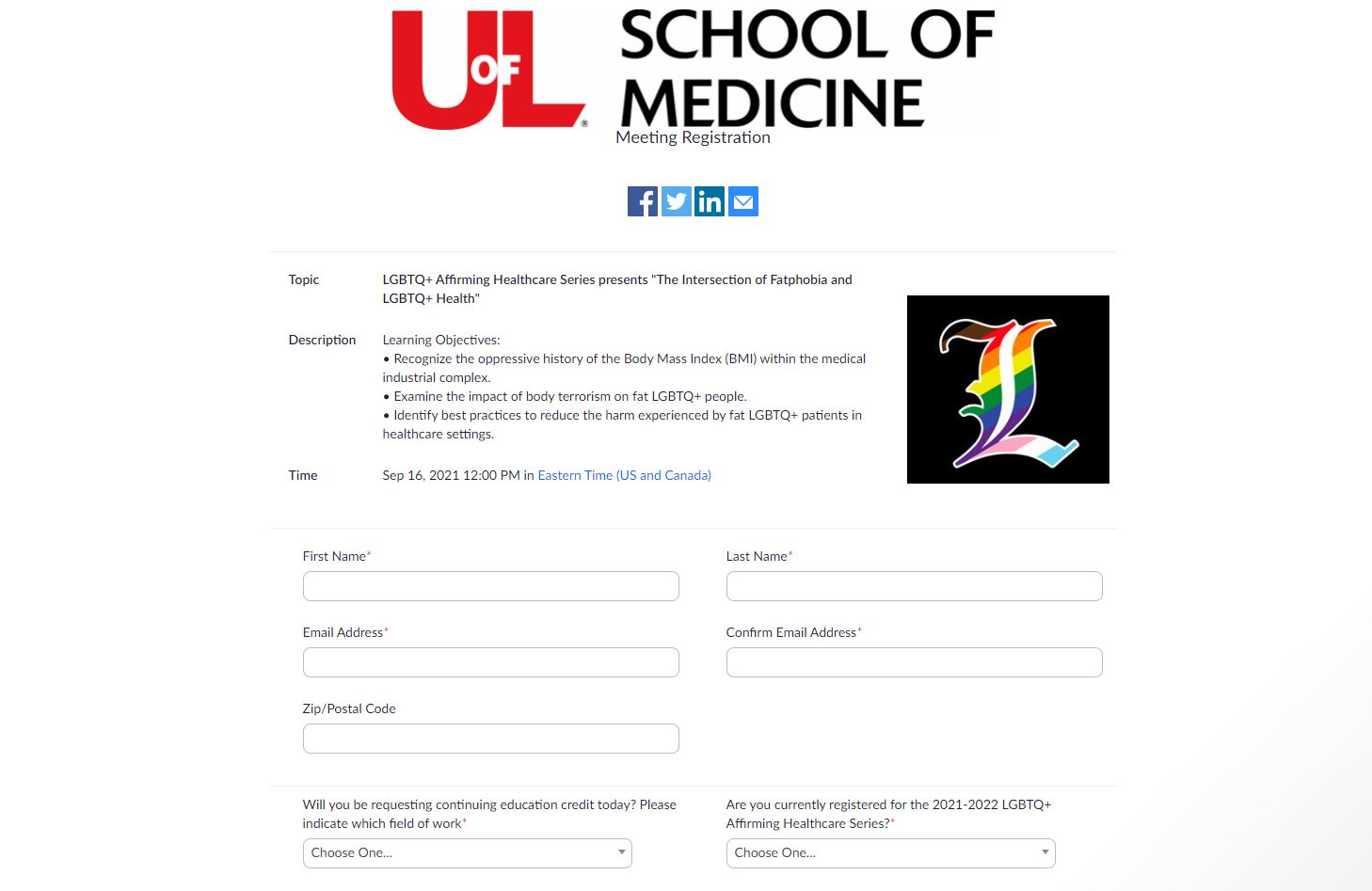 Continuing education academic credits will also be offered for doctors, nurses and those in the social work and psychology fields who attend, according to the LGBTQ+ Affirming Healthcare Series' website.
The fatphobia event will be facilitated by "Goldie (they/them)," but no last name or bio is given on the website. Upcoming topics in this series also include "An In-Depth Look at Gender Affirming Hormone Care" in October and the "Impact of Racism on LGBTQ+ Health & Healthcare" in November.
The intersection of overweight people and health in the LGBTQ community is no outlier.
"Taxpayers Have Now Spent $3.5 Million to Find Out Why Lesbians Are Obese," read the headline of one Washington Free Beacon article in 2015. It detailed government funding that's been earmarked to study the issue.
Fatphobia is also a popular topic among academics in recent years.
During last year's COVID lockdown, a professor argued that urging people to eat healthy during quarantine is "fatphobic."
Also in 2020, a professor of sociology at the University of California Irvine argued fatphobia "is rooted in anti-Blackness." In 2019, Harvard University hosted a panel on Fatphobia as part of its Sex Week. In 2018, the University of Wisconsin-La Crosse hosted an event titled "No more Apologies: Fatphobia, Body Positivity and Social Justice."
MORE: 'Fat studies' scholar and plus-sized students demand 'accessible' desks from university
IMAGE: Lisa S. / Shutterstock
Like The College Fix on Facebook / Follow us on Twitter