'Proponents use these laws to silence and financially cripple those who dare to adhere to a different viewpoint'
A "hate speech" bill making its way through the Michigan legislature would end up muzzling conservative and right-of-center viewpoints, a professor emeritus at Western Michigan University says.
House Bill 4474, already passed by the Democrat-controlled state House of Representatives, would make it a hate crime "to cause someone to 'feel terrorized, frightened, or threatened,'" according to The Daily Wire.
"Sexual orientation" and "gender identity or expression" are protected categories in the bill, and those who allegedly spark "frightened" feelings in someone in a protected class could face a felony charge with a $10,000 fine … and up to five years in jail.
Interestingly, the term "harassment" is not specifically defined in the bill.
But "gender identity or expression" is defined as "having or being perceived as having a gender-related self-identity or expression whether or not associated with an individual's assigned sex at birth."
If the bill passes the Michigan Senate, which also is Democrat-controlled (albeit by a smaller majority), Governor Gretchen Whitmer is expected to sign it into law.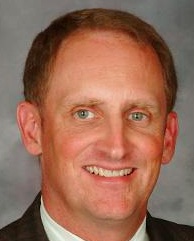 Conservatives are wary of the bill's implications. Western Michigan U.'s William Wagner (pictured) said "Make no mistake about it. Those advocating for this legislation will wield these policies as a weapon capable of destroying conservative expression or viewpoints grounded in the sacred."
MORE: Adjunct who gave student a zero for using 'biological women' ordered to free speech training
"One merely needs to look at the scores of cases brought against schools, churches, businesses, and individuals around our country," Wagner continued. "Proponents use these laws to silence and financially cripple those who dare to adhere to a different viewpoint and oppose their agenda."
Wagner added that based on the bill's wording "someone could listen to a speaker such as a religious preacher or read a conservative writer and claim they're being intimidated because their 'perceived gender identity' is under attack."
Indeed, intentionally "intimida[ting] another individual" based on a protected characteristic is clearly noted in the legislation. However, the bill does note the term "intimidate" does not include "constitutionally protected activity or conduct that serves a legitimate purpose."
But even if Michigan judges somehow believe Wagner's example — or, say, that of a transgender woman facing criticism of "her" participation in biological women's sporting events — constitutes "intimidation," recent events say it's a good bet the U.S. Supreme Court would overturn them.
MORE: Unfettered free speech actually increases tolerance: law professor
IMAGES: Shutterstock.com; Western Michigan U. screencap
Like The College Fix on Facebook / Follow us on Twitter