Campus Cancel Culture Database
"Every record has been destroyed or falsified, every book has been rewritten, every picture has been repainted, every statue and street and building has been renamed, every date has been altered. And that process is continuing day by day and minute by minute. History has stopped. Nothing exists except an endless present in which the Party is always right." — George Orwell, 1984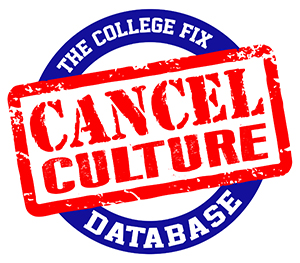 Cancel culture continues to grow and shows no sign of stopping. It represents an illiberal assault against freedom of speech and association as well as faith, academic discourse, open inquiry, the arts, unpopular or controversial ideas, and much more.
This interactive database chronicles and quantifies cancel culture's influence on higher education, tracking its targets and noting its successes and failures. It will also serve as a vetted, crowdsourced repository that continues to track the problem of cancel culture in higher education.
Each database entry lists the item protested or canceled, the college or university involved, the date, and a link to an article with additional information. Searches can be narrowed by genre, canceled or protested, and Confederate or non-Confederate items.
Click Here to Search Entire Database
Request a correction  |  Add an entry  |  Read our Campus Cancel Culture Database FAQs
Stay Informed
Receive our biweekly newsletter!
Read the campus stories the mainstream media won't cover.