At National Review Online this week, Stanley Kurtz, a senior fellow at the Ethics and Public Policy Center, praised a leaked plan by Florida Gov. Ron DeSantis to "save" American universities.
Kurtz said he sees DeSantis' plan as "a basis for the restoration of authentic liberal education to America's over-specialized and heavily politicized public universities," but offered a plan of his own with "a few tweaks."
In early June, Jason Garcia of the Seeking Rents newsletter uncovered details of the draft plan, which would dramatically overhaul the administration of higher education in his state.
Among the provisions of the plan, which Garcia obtained through a public records request, were law changes that propose shifting the authority to hire and fire professors from the university president to the Florida Board of Trustees.
It would also ban the teaching of Critical Race Theory on college campuses, and would shift a number of administrative functions to the governor's office. Garcia wrote he considered DeSantis' plan an "all-out assault on public universities."
The College Fix talked with Kurtz, asking him what provisions of DeSantis' plan he most agreed with and how he would improve the Florida governor's proposal.
The College Fix: Growing illiberalism has been a problem on college campuses for decades now. Why do you think it took so long for a governor to propose such a drastic restructuring of how state higher education is offered?
Stanley Kurtz: The campus culture wars over what was then called political correctness remained at a fever pitch for around a decade, from about 1987 through 1997. After that, the public largely gave up on higher ed reform. Campus developments were only getting worse, so opposition looked futile. And crazy postmodern jargon seemed incapable of doing serious harm in the real world. People assumed that graduates would buckle down and abandon leftist radicalism once they found jobs and started paying taxes. On top of that, campus communities often vote based on university-related issues. In contrast, the average voter decides based on a huge range of issues, with public universities far down the priority list. It's only in the past few years that the wider public has begun to take seriously the threat to American life from the dominant campus ideology, which has now spilled out into society as a whole. In other words, state-level politicians with an interest in reforming the university are responding to the woke revolution, and the reaction against it.
TCF: What is the best aspect of DeSantis' plan for higher education? What provision do you think will most easily be adopted in states outside of Florida?
SK: If I had to single out one item, it would be the push for trustees to more actively craft the university's long-term academic strategy—and to bolster that strategy by active participation in faculty hiring. But note that technically, DeSantis's plan doesn't grant trustees any powers that they don't already have. The plan only works if trustees begin to take their existing responsibilities more seriously. That is more a question of expectations and attitude than law.
In any case, no single part of the plan I outlined will make a truly transformative difference unless it is combined with the other elements. To be genuinely transformative, every part of the DeSantis plan must be linked, then turbo-charged by the specific suggestions I add.
TCF: You say Jason Garcia's concern over the plan to transfer hiring and firing authority to the board of trustees is overblown, given that the trustees already have the ultimate authority over pretty much everything on campus. Why is it important that the trustees have the ability to override faculty hiring decisions made by the university president? Will the Board of Trustees now serve as the university system's human resources department?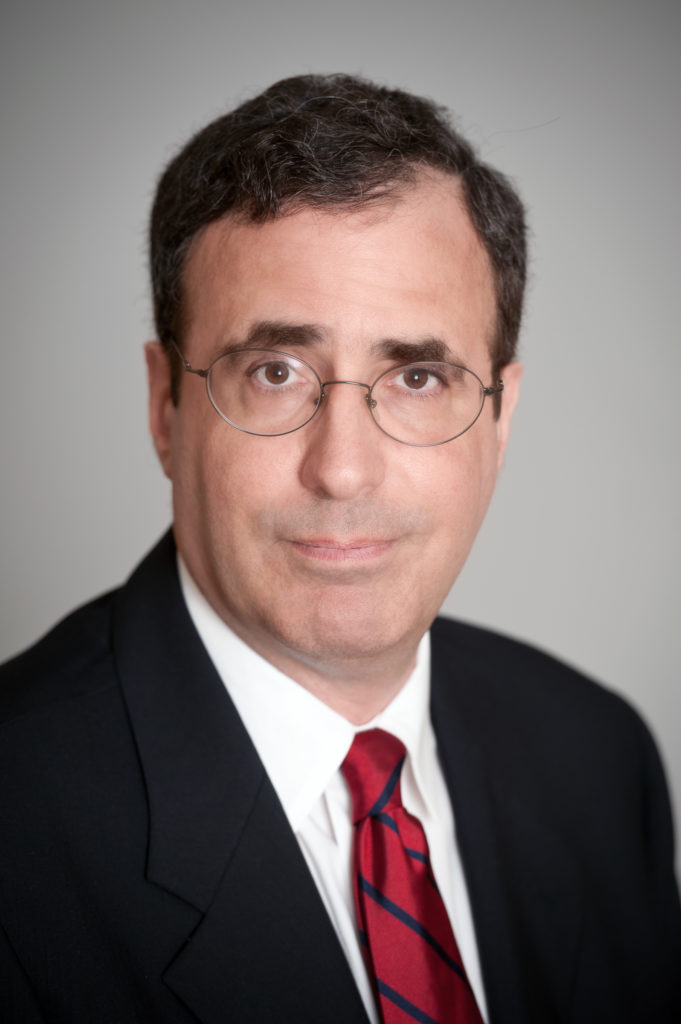 SK (pictured): Trustees legitimately represent the core values and priorities of the general public. Certainly, their decisions should be informed by the expertise of faculty members at their own universities. Yet trustees are also charged with setting the big-picture direction of the university. If it turns out that faculty are making hiring recommendations based on a politicized ideology—or cutting out important areas of study (like, say, military and diplomatic history) because of ideological bias—then trustees have the right and obligation to rebalance the university's priorities.
Trustees don't have the time or ability to serve as a substitute human resources department. Yet they can put effort into targeted projects designed to restore a robust marketplace of ideas to a university that has lost that sort of variety.
TCF: Progressive universities are full of left-wing centers and think tanks. How much difference do you think the creation of the Hamilton Center for Classical and Civic Education in Florida will make in counteracting these entrenched liberal think tanks?
SK: Even a single alternative center can have a huge effect because it allows people to recognize and make a genuine choice. The campus left tries to shut down visiting speakers because they correctly understand that even a single dissenter can suffice to raise doubts about their orthodoxy. I've also proposed that the new center should undertake to teach a large share of the university's general education courses. That responsibility would ensure that the new center's influence was university-wide.
TCF: In states around America, Republican governments are consolidating more power in GOP legislatures and governorships. But in a lot of these states, Democrats will once again hold power. Will Republicans regret giving so much power to Democrats once they take over again?
SK: America's universities are already thoroughly under the control of leftist ideologues. Even a temporary opening up of intellectual alternatives would be an improvement. In many states the shift would likely last longer.
TCF: Progressive universities have always been clever about circumventing restrictions put on them by conservative governors and legislatures. In DeSantis' draft plan, where are the areas you think schools can get around? How should DeSantis tighten his recommendations to prevent that from happening?
SK: You can teach a great novel or work of philosophy by probing the meaning of the text and examining the debates that have historically grown up around those works. This is the approach recommended by the potential Florida general education requirement. On the other hand, you can teach the same texts by deconstructing them as the racist and sexist productions of dead white men. The syllabi in each case might look similar, yet the courses in the two cases would be very different. We already have plenty of professors who prefer to teach in the latter way. I've suggested creating more balance by hiring professors who prefer the first approach—then putting those professors in charge of a good chunk of the university's general education program.
TCF: You mention that DeSantis' proposal to ban Critical Race Theory on public campuses is going too far. Are there ways he can dissuade schools from emphasizing CRT and other topics like it without implementing an outright ban?
SK: Yes, I suggest an approach in my piece. Explicitly centering general education courses around "the principles of Western civilization and the debates that have historically surrounded them," would make it inappropriate to focus a general education course on CRT. A teacher might raise a CRT-influenced question in passing, yet clearly CRT would not have been a factor in the great majority of historical debates about the principles of Western civilization. The general education plan also includes frequent review of every course in the program, to ensure that they are carrying out the basic guidelines. In this way, emphasis can be kept on traditional subject matter—yet without prohibiting occasional discussion of the relevance of the course to contemporary debates.
MORE: DeSantis signs bill limiting tenure at Florida public universities
IMAGE: NBC 5 News/YouTube
Like The College Fix on Facebook / Follow us on Twitter